Pomona Valley Towing Inc. is a family-owned and operated company in the city of Pomona since 1964. With over 50 years experience in the towing industry, we serve the residents, businesses and a wide variety of commercial accounts in Los Angeles, San Bernardino, Orange and Riverside counties. In addition, we provide towing services for the cities of Pomona and Claremont, SANBAG FSP program, and the Cal Poly Police Dept. We have proudly been in business since 1964.

We specialize in light, medium and heavy duty towing and equipment transport service and maintain a fleet of 15 fully insured and State inspected trucks to provide for all of your towing, recovery and equipment moving needs.

Our equipment is modern, GPS-equipped, diversified and well-maintained. It consists of the following:
Light Duty Flatbeds & Wheel Lifts

Medium Duty Flatbeds & Wreckers

Heavy Duty Wreckers

2 Landoll-Lowbed Tractor &Trailers






We have built our reputation by providing safe, prompt, and courteous service with "ROUND THE CLOCK" 24 hours a day/seven days a week, state of the art dispatching. This reliable service has allowed us to have over 90% of our commercial business from core customers that we have been doing business with for decades. Features of our customer-focused business include:




Insurance up to $1,000,000

2-way truck towing

Decking and off Decking

PO's & Advance Payouts

Inside/Outside Storage

Lighted and secured yards

30 Day Billing

Exotic Vehicle Specialty

Stretch Limo and RV tow capability

Fleet Accounts

Local and Long Distance capability

Video camera surveillance

Lien Sale Car Auction every 2nd Wednesday and Thursday





Why Pomona Valley Towing?

Our highly trained CTTA-certified drivers help Pomona Valley Towing keep our commitment to provide you with responsible, "damage free" towing. Our drivers are dispatched using State-of-the-Art GPS tracking equipment for faster response time. Showing up in clean uniforms and in well kept trucks is our promise to you. We are proud of our staff's commitment to our valued customers and would hope you would give us a chance to prove it to you.
Whether your vehicle is disabled due to mechanical failure or an accident, Pomona Valley Towing provides prompt, dependable service throughout Southern California 24 hours a day. Whether you are an industrial, residential or commercial customer, our tow truck drivers are trained and equipped to respond to any and all emergency situations.
5th Wheel Towing

24 Hour 7 Days a Week

Emergency Services

Abandoned Vehicle Recovery Service

Boat and Trailer Towing

Box Truck Towing

Bobtail Towing

Bus Towing and Transport

Classic Car Towing

Commercial Accounts

Commercial Rates

Commercial Parking Lot Enforcement

Construction EquipmentTransport Services

Container Moves and Transport

Computer GPS Dispatching

Damage Free Towing

Decking & Off Decking Services

Discount Rates

Dolly Service

Drivers Enrolled In Drug Testing

Drivers Live Scanned

Equipment Moving Services

Exotic Vehicles Flatbed Service
Fast Reliable Service

Flatbed Towing Service

Flat Rates

Fleet and Contract Services

Fork Lifts

Free Estimates

Fuel Delivery

Geico Towing

Golf Carts

GPS Tracking

GTA Member

Heavy Duty Towing

Heavy Equipment Transport

Heavy Duty Low Boy Equipment Flatbed

Insurance Motor Clubs

Jump Starts

Land

Lawn Equipment Transport

Lowboy Land All

Live Dispatchers 24 hours/7 days a week

Light Duty Towing

Lock Out Service
Medium Duty TOwing

Military Discount

Motor Home Towing and Transport

Motorcycle Flatbed Towing

Off Road Recovery

Optimist International Member

Professional Tower

Rare & Vintage Car Transport

Rotary International Member

RV Towing

RV & Equipment Storage

Senior Citizen Discount

State Farm Towing

Statewide Towing Services

Statewide Equipment Moving

Storage Container Towing

Student Discount

Tractor Towing

Trailer Towing

Tire Change Service

Trucks, Trailers, and RV's

Winching Services

Wrecker Towing
Vehicle Auctions are held every other Wednesday and Thursday of every month from 9:00 A.M. to 3:00 P.M. Auction is conducted at Pomona Valley Towing, located at 1731 E. Mission Blvd, Pomona, CA. This is a sealed bid Auction every Tuesday and Wednesday of every month from 9:00 A.M. to 3:00 P.M and all items are pertain to change. Bids must be turned in no later than 3:00 pm on Thursday. The highest bidder will be notified at the close of auction.
All vehicles and their contents will be sold "AS-IS "and all sales are final no exceptions.

No one under 18 years of age will be admitted.

The winning buyer must register the vehicle within 10 days after purchasing it.

Buyer is responsible for all fees, penalties, and past due registrations. Vehicles are sold "true mileage unknown"

Pomona Valley Towing reserves the right to bid on any vehicle, reject any bid or stop the sale of any vehicle.

Pomona Valley Towing does not accept responsibility for the failure of any vehicle sold.

All emission control equipment (smog) certifications, repairs and or failures are the sole responsibility of the buyer.

It is the express responsibility of the buyer to comply with any safety or emission control equipment requirements prior to using any vehicle purchased.

Pomona Valley Towing assumes no responsibility for third party claims on any vehicle, or in the ability to obtain new registration.

Any person caught tampering, removing property or parts from a vehicle on auction will be asked to leave and banned. Their bid will be cancelled.

Pomona Valley Towing has the right to remove any vehicle that has been tampered with from the auction sale.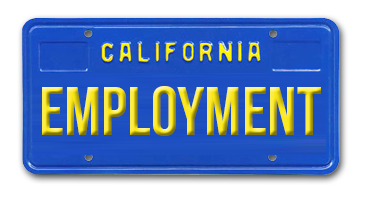 Pomona Valley Towing has an immediate opening for all heavy medium and light duty tow truck drivers. This is a physical demanding job. Must have a valid Class "A" driver license with all endorsements.

Must have a good driving record and be able to pass a life scan. Experience is desired, but not required. We are willing to train.
Good salary plus benefits. Apply at 1731 E. Mission Blvd. Pomona.

Open until filled.
How can we help you today?
Directions
1731 E Mission Blvd, Pomona, CA 91766
Directions
1731 E Mission Blvd, Pomona, CA 91766